Полный список официальных релизов Record Store Day 2021
Официальный список релизов на виниле RSD 2021, желаем удачных находок!
---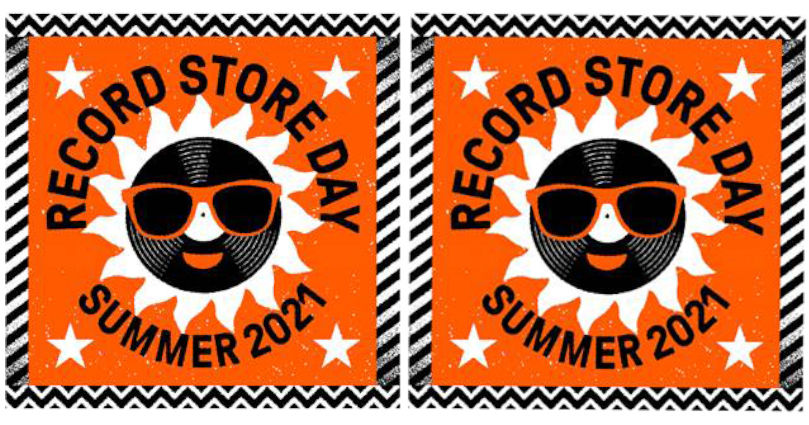 Наконец-то наступил День музыкального магазина! По крайней мере первая его часть.
Как и в прошлом году, праздник виниломанов разделён на две части: первая 12 июня, а вторая 17 июля. По словам организаторов, это позволит участвовать максимальному числу магазинов и звукозаписывающих компаний по всему миру.
Кто мы такие, чтобы спорить? Две даты — вдвое больше удовольствия. Проделав тяжёлую работу, мы составили полный список релизов первой половины Record Store Day — 347 виниловых релизов от AC/DC до ZZ Quartet.
Приготовьтесь серьёзно покопаться в новых пластинках — вы не захотите это пропустить.
AC/DC Through The Mists Of Time/Witches Spell
Academic Tales From The Backseat
Air People in the City
Эл Грин Give Me More Love
Alarm Spirit of '58
Альберт Коллинз & Barrelhouse Albert Collins & Barrelhouse Live
Alestorm Sunset On The Golden Age
Amorphous Androgynous The World Is Full Of Plankton
Эми Уайнхаус Remixes
Animal Collective Prospect Hummer
Anti-Flag 20/20 Division
Ариана Гранде k bye for now (swt live)
Эрни Лав & Lovelettes Invisible Wind
Арт Блейки & Jazz Messengers Chippin' In
Артур Верокаи Bis
Asian Dub Foundation Access Denied
Baby Queen Raw Thoughts
Baby Strange In The Flesh
Band Camino 4 songs by your buds in The Band CAMINO
Banda Black Rio Super Nova Samba Funk
Bardo Pond Volume 1
Bardo Pond Volume 2
BC Camplight Hide, Run Away / Blink Of A Nihilist
Beastie Boys Aglio E Olio
Бела Флек & Blind Boys of Alabama I Wish I Knew How it Would Feel to Be Free
Belle and Sebastian The Boy With The Arab Strap
Белли Bees
Бен Ховард Collections from the Whiteout: Variations Vol 1
Бернард Батлер People Move On
Берт Дженш Black Swan
Берт Дженш Edge Of A Dream
Billy Nomates Billy Nomates
Блэк Фрэнсис Abbabubba
Дэнис Бовелл I Wah Dub
Blue Lab Beats / Kan Sano Montara / Think Twice
Bluetones A New Athens (180-граммовый синий винил)
Бобо Дженкинс My All New Life Story
Brainiac Attic Tapes
Brainiac From Dayton Ohio
Brian Brown Quintet Carlton Streets
Brian Jonestown Massacre / Telescopes Before I Forget / Come Down My Love
Buzzcocks A Different Compilation
Cacao Lambada / Children
Cande y Paulo Limite En Tu Amor EP
Кэнди Стэтон / Chappells Now You've Got The Upper Hand / You're Acting Kind Of Strange
Карла Уитни Choker Campbell & The Super Sounds
Carlton Melton Night Pillers
Caroline K Mirrorball (ремикс Alessandro Adriani)
Chemical Brothers TBC
Чет Бейкер Cool Cat
Chic Soup For One
Конор Оберст Ruminations
Coterie A Swing To Folk
Джозеф Коттон, Уинстон Риди, Барри Исаак Kiki Kiki (EP)
Creation In Stereo
Cure Faith
Dance To Tipperary 20 FOR 20 (делюкс-издание, включает CD)
Deep Silver Surfer
Def Leppard Live in Oxford
Deftones Digital Bath (Telefon Tel Aviv Version)
Десмонд Деккер The King of Ska Live at Dingwalls
Десмонд Деккер King Of Ska – The Ska Singles Collection
Devo Somewhere with Devo
Dirty Three Ocean Songs:Deluxe Boxset
Disclosure Energy
DJ Cam Tropical Gypsy
Django Django The Glowing In The Dark Remixes
Dominator Vol 4 Anthology
Донни Хэтэуэй Live
Doors Morrison Hotel Sessions
Dutch Uncles Cadenza
dvsn SEPT 5TH
Easy Life Life's a Beach
Echo & The Bunnymen Live In Liverpool (180-граммовый прозрачный винил на 2 пластинках)
Эд Ширан The A Team (юбилейное издание к 10-летию сингла)
Elastica Singles
Elbow The Newborn EP
Elbow The Any Day Now EP
Electric Wizard Time To Die
Элтон Джон Regimental Sgt.Zippo
Элвис Костелло La Face de Pendule a Coucou
Элвис Пресли Café Europa En Uniforme (зеленый и розовый винил)
Элвис Пресли Sings the Mad Professor
Emerson, Lake & Palmer Tarkus
Энгельберт Хампердинк Engelbert Calling: The Boxset
Eric Bell Band Lonely Man
Everything Everything Supernormal / Mercury and Me
Fàshiön Pröduct Perfect (зеленый винил)
Fatboy Slim Weapon Of Choice – 20th Anniversary (юбилейное издание к 20-летию альбома)
Фела Кути Open & Close
Finn Askew Peach
Fireboy DML Apollo
Flamin' Groovies A Bucket Of Brains
Flaming Lips The Soft Bulletin (Companion Disc)
Focus Singles, Deep Cuts & BBC Live (цветной винил)
Fontaines D.C. Live at Kilmainham Gaol
Фрэнк Фостер The Loud Minority
Frankie and the Witch Fingers Brain Telephone
Фред Гибсон Actual Life (April 14 – December 17 2020)
Фрида Пейн Unhooked Generation (оригинал + ремикс Тома Молтона)
Фредди Гиббс & Мадлиб Pinata: The 1984 Version
Фредди МакГрегор Never Run Away
French Montana CB5
Future Sound of London Accelerator
Future Sound of London We Have Explosive
Garbage No Gods No Masters
Genesis Live At Knebworth
Джордж Деккер Run Dem / Foey Man
Джордж Деккер & Inn House Crew Nana
Girls In Synthesis Shift In State
Golden Earring Twilight Zone / When The Lady Smiles
Grateful Dead Olympia Theatre, Paris, France 5/3/72
Groundhogs Who Will Save The World (делюкс-издание)
Haim Gasoline
Half Japanese I Guess I'm Living: The Charmed Life Tapes
Hall & Oates You Make My Dreams Come True/ Gotta Lotta Nerve
Харольд Лэнд Westward Bound!
High Pulp Mutual Attraction Vol. 2
Хилтон Фелтон A Man for All Reasons
HONNE nswy: dream edits
Hooverphonic A New Stereophonic Sound Spectacular(12" EP, цветной винил, ремиксы)
Ховард Джонс The 12" album
Хоу Гелб Hisser
I Don't Know How But They Found Me Razzmatazz B-Sides
Иэн Дьюри Hit Me With Your Rhythm Stick
Игги Поп Live at The Channel Boston (розовый винил с желтыми брызгами)
Исан After
Ike & Тина Тернер Bold Soul Sister / Somebody (Somewhere) Needs You
Incredible Bongo Band Bongo Rock
Jaded Hearts Club Live At The 100 Club
Jah Floyd 20 Years Inna Leaky Boat
Джа Уоббл Old Jewish East End of London Dub/ Lovers Rock Dub
Джа Уоббл & Family Guanyin
Джейк Багг All I need
Jaklin Jaklin
Дженис Джоплин Pearl
Japanese Television 3 (Remixed)
Дженни Бет BBC Sessions
Jess Cornelius Body Memory / I Cant Tell you Why
Jesus Jones Right Here Right Now
Джим Кроче You Don't Mess Around With Jim / Operator (That's Not The Way)
Джо Страммер Junco Partner (акустическая версия)
Джоэл Корри 4 For The Floor EP
Джоуи Рамон Don't Worry About Me
Johnny Paycheck Uncovered: The First Recordings
Джонни Сандерс Live in Los Angeles 1987
Джонатан Ричман Having A Party With Jonathan Richman
Джони Митчелл Joni Mitchell Archives, Vol. 1
Джузеппе Каприати, Eric Kupper & Byron Stingily Love Changed Me (ремикс Masters At Work)
Josephine Foster Graphic as a Star
Jungle Brothers Straight Out Of The Jungle / Black Is Black
Kamal Abdul-Alim Dance
Кит Ричардс Wicked As It Seems/Gimme Shelter (live)
Кенни Дорман Quiet Kenny
King Von Welcome to O'Block
Kinks Percy
Кристин Херш Wyatt at the Coyote Palace
L7 The Beauty Process--Triple Platinum (ограниченное издание к 25-летию альбома)
La Femme Runway/Me Suive
Леди Гага Chromatica RSD deluxe vinyl
Lamb Of God As The Palaces Burn
Lathums Live at Blackpool Tower
Ли Перри Roast Fish Collie Weed & Corn Bread
Ли МакДональд We've Only Just Begun / I'll Do Anything For You
Leo's Sunshipp Give Me The Sunshine
Liminanas The World We Knew (OST)
Linkin Park Meteora
Линтон Квеси Джонсон Making History
Little Mix Confetti
Lounge at the Edge of Town Lounge at the Edge of Town
Love Spit Love Trysome Eatone (ограниченное издание на белом виниле с черными завитками)
Лупе Фиаско Food & Liquor I & II
Мэттью Уорд End of Amnesia (ремастер к 20-летию альбома, прозрачный винил)
Madness I Do Like To Be B-Side The A-Side Vol 2
Мэй Мюллер Stripped
Magic Gang The Magic Gang
Mal-One Punk Badge
Mansun Closed For Business (7" EP)
Марк Болан & T. Rex Star King (180-граммовый цветной винил)
Мария МакКи High Dive
Мария МакКи Live In Hamburg
Марика Хакман Sugar Blind & Deaf Heat EP
Марк Ланеган Here Comes That Weird Chill
Мария Ватерсон & Оливер Найт The Days That Shaped Me (юбилейное издание к 10-летию альбома)
Масахико Сато Belladonna Of Sadness EP
Massive Wagons Sad Sad Song / Changes
Ми'Шель НдегеОселло Peace Beyond Passion
Menswear Extra Material (180-граммовый оранжево-белый винил на 2 пластинках)
Metronomy The Look (юбилейное издание к 10-летию альбома)
Michael Schenker Group Live In Manchester 1980
Minty Open Wide
Mogwai ZeroZeroZero
Молли Нильссон The Travels Reissue
Motorhead St Valentines Day Massacre
Mudhoney / Meat Puppets Warning / One Of These Days
Mush Peak Bleak
Nada Surf Cycle Through
Near Jazz Experience Nought to 60
Noel Gallagher's High Flying Birds Back The Way We Came : Vol 1 (2011-2021)
Notorious B.I.G. Duets: The Final Chapter
Nouvelle Vague Girls & Boys
Nubya Garcia SOURCE
Ocean Colour Scene Saturday
Oh Sees Live At The Chapel SF
Oneohtrix Point Never Russian Mind
Oneohtrix Point Never Zones Without People
Oneohtrix Point Never Betrayed In The Octagon
Oneohtrix Point Never The Fall Into Time
Oneohtrix Point Never Drawn and Quartered
Opeth Morningrise
Orange Goblin Eulogy For The Damned
Orchestral Manoeuvres In The Dark Enola Gay Remixes
Саундтрек Дейва Дэвиса и Джона Карпентера к фильму Деревня проклятых (делюкс-издание)
Саундтрек из фильма «Джеймс Бонд — Агент 007» (главная тема)
Саундтрек из сериала «Доктор Кто» — Dalek Terror
Саундтрек из фильма «Гражданин Кейн»
Саундтрек из сериала «Подходящий жених»
Саундтрек из фильма «Хранители»
Саундтрек из фильма «Лара Крофт: Расхитительница гробниц» (лимитированный бандл к 20-летию выхода кинокартины)
Саундтрек Дейва Грузина к фильму «Балбесы»
Саундтрек Дона Дэвиса к фильму «Матрица» (полное издание)
Саундтрек Гарри Грегсон-Уильямса и Джона Пауэлла к фильму «Шрек»
Саундтрек Говарда Робертса к фильму «Лорд Шанго» (1975)
Саундтрек Джеффа Херриотта и С. Крэйга Залера к фильму «Костяной томагавк»
Саундтрек Джона Карпентера к фильму «Призраки Марса»
Саундтрек Мишеля Леграна к фильму «Бассейн»
Саундтрек из фильма «Джаспер Молл»
Оуэн Грэй Sings
Pa Salieu Send Them To Coventry
Пэт Томас Stage Two
Пол Кун The L.A. Session (Deluxe Edition)
Pere Ubu 390 of Simulated Stereo V.21C
Perfume Genius IMMEDIATELY Remixes
Peter Holsapple & Chris Stamey Our Back Pages
Pins Piano Versions
Police Live Vol.1
Police Live Vol.2
Поли Стайрин Translucence
Primal Scream Riot City Blues
Primal Scream Dixie Narco EP
Prince The Truth
Procol Harum Grand Hotel
Rage Against The Machine The Battle of Mexico City
Raybeats & Филип Гласс & Михаэль Райзман The Lost Philip Glass Sessions
Сборник исполнителей регги Reggae Beatles
Replacements The Pleasure's All Yours: Pleased To Meet Me Outtakes & Alternates
Republica Republica (полупрозрачный красный цветной винил)
Residents Leftovers Again?!?
Reuben Racecar is Very Fast
Richard Hell and the Voidoids Destiny Street Demos
Роберт Плант Live At Knebworth
Ханс-Йоахим Ределиус Drauf Und Dran
Рошин Мёрфи Crooked Machine
Rolling Stones A Bigger Bang - Live
Рон Картер Golden Striker (делюкс-издание)
Рой Айерс Chicago / D.C. City
Рой Харгров & Малгрю Миллер In Harmony
Салах Раджаб & Cairo Jazz Band Egypt Strut
Selecter Live In Coventry '79
shame Live in the Flesh
Shygirl Alias (ремикс)
Sigh Heir To Despair
Sleep Token Jaws/The Way That You Were
Slum Village Fantastic Volume II: 20th Anniversary Edition
Sly5thAve Super Rich Kids / Hold On, We're Going Home
Small Faces Complete Greatest Hits
Status Quo Live At Knebworth
Status Quo The Rest Of Status Quo (цветной винил)
Steely Dan Everything Must Go
Steely Dan Two Against Nature
Стив Эрл & The Dukes & Джастин Эрл The Saint Of Lost Causes 7"
Стив Паркс Movin In The Right Direction C/W Just Ask Me
Stillwater Stillwater Demos EP
Stone Foundation & Пол Уэллер Deeper Love (ремиксы)
Stooges Whiskey A Go Go
Sub Focus Solar System / Siren
Suede Love and Poison (180-граммовый прозрачный винил на 2 пластинках)
Suicide Cheree
Super Furry Animals Ice Hockey Hair
Supergrass Going Out
Сьюзан Чани Xenon
Сьюзи Кватро Live & Kickin' (микс 2021)
Sword Age of Winters
T Dyson & Company It's All Over / First time
t.A.T.u. 200 KM/H In the Wrong Lane
Tales Of Terror Tales Of Terror
Tallah Overconfidence (ремикс Теруфуми Тамано из группы Crossfaith)
Tears For Fears Live at Massey Hall
Tears For Fears Live at Massey Hall
Television Personalities Another Kind of Trip
Терри де Кастро A View To A Kill
Texas Hi
Телониус Монк The Custodian's Mix
Therapy? Nurse Reissue (красный винил)
Those Damn Crows Sick Of Me / Blink Of An Eye (Piano Version)
Thrills So Much For The City
Тим Макгроу & Тайлер Рид Хаббард Undivided
Timebox Beggin b/w Girl Don't Make Me Wait
Timeless Legend Everybody Disco - Paarts 1 & 2
Том Петти & Heartbreakers Angel Dream
Tom Tom Club The Good The Bad and The Funky
Toots and the Maytals Funky Kingston
Toyah Four From Toyah (юбилейное издание к 40-летию альбома)
Toyah Mesmerised – Rarities & Remixes 87 – 94 (180g Vanilla Vinyl)
Trapeze Live In Houston – Texas 1972
Triumph Allied Forces: The 40th Anniversary
Tune-Yards W H O K I L L
Twenty One Pilots Location Sessions
U2 Fire (юбилейное издание к 40-летию альбома)
UFO This Kid's/Mother Mary
Ultravox Vienna (миксы Стивена Уилсона)
Uriah Heep The Magician's Birthday
Сборник Erased Tapes 20 · · ー ー ー 0
Сборник AFT25PARTY EP
Сборник Red Hot And Blue: A Tribute To Cole Porter
Сборник Brazil 45 Vol 2
Сборник HELP EPs
Сборник Psyché France, Vol. 7
Сборник Aphelian Volume 1
Сборник Aphelian Volume 2
Сборник Demoitis Volume 1
Сборник Soul Slabs Vol. 3
Сборник Ciao Italia - Generazioni Underground
Сборник Music For Dreams Summer Sessions 2021 LP
Сборник You Flexi Thing Vol 8
Сборник Golden Gate Groove: The Sound of Philadelphia in San Francisco
Сборник Penrose Showcase Vol.1
Сборник Chicago/The Blues/Today!
Сборник Jazz Dispensary: The Dank D-Funk Blend, Vol. 2
Сборник Dedicated to You: Lowrider Love
Воан Мейсон Bounce, Rock, Skate, Roll
Vines Melodia (180-граммовый полупрозрачный винил цвета лайма)
Wailers & U-ROY My Cup Runneth Over
WAR Give Me Five! The War Albums (1971-1975)
Warpaint The Fool. Andrew Weatherall Sessions
Уоррен Зивон Preludes
Wasted Youth Reagan's In
Who Face Dances - Coloured Vinyl
Уильям Тайлер New Vanitas
Уилли Колон & Селия Крус Celia y Willie
Wipers Youth Of America (юбилейное издание к 40-летию альбома)
Wire PF456 DELUXE
Wolf Alice Blue Weekend
WU LYF Go Tell Fire To The Mountain
ZZ Quartet Midnight In Europe
---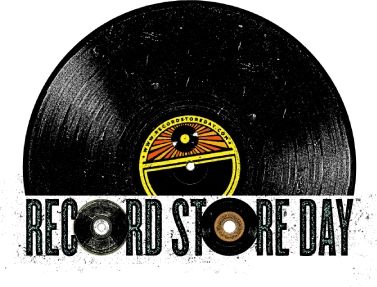 Все релизы Record Store Day 2021 на виниле в нашем каталоге
---

Подготовлено по материалам портала "What Hi-Fi?", июнь 2021 г.
Эту статью прочитали 1 861 раз
---
3 июля 2021, 02:17
Дмитрий Анатольевич
(Клиент Аудиомании)
Ничего для себя не нашёл....